GeForce 342.01 Driver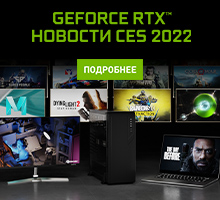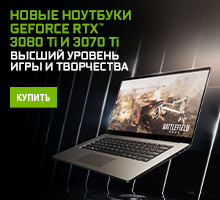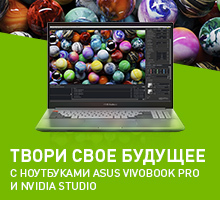 GeForce 342.01 Driver
Версия:
342.01 WHQL
Опубликовано:
2016.12.14
Операционная система:
Windows 7 64-bit, Windows 8.1 64-bit, Windows 8 64-bit
Язык:
Русский
Размер:
292.47 MB
As part of the NVIDIA Notebook Driver Program, this is a reference driver that can be installed on supported NVIDIA notebook GPUs. However, please note that your notebook original equipment manufacturer (OEM) provides certified drivers for your specific notebook on their website. NVIDIA recommends that you check with your notebook OEM about recommended software updates for your notebook. OEMs may not provide technical support for issues that arise from the use of this driver.
Before downloading this driver:
It is recommended that you backup your current system configuration. Click here for instructions.
This driver adds security updates for driver components of Tesla architecture class GPUs.
Notebooks supporting Hybrid Power technology are not supported (NVIDIA Optimus technology is supported).
The following Sony VAIO notebooks are included in the Verde notebook program: Sony VAIO F Series with NVIDIA GeForce 310M, GeForce GT 330M, GeForce GT 425M, GeForce GT 520M or GeForce GT 540M. Other Sony VAIO notebooks are not included (please contact Sony for driver support).
Fujitsu notebooks are not included (Fujitsu Siemens notebooks are included).
Release Notes:
Release Notes (v342.01)
Control Panel User's Guide
GeForce 300M Series (Notebooks):
GeForce GTS 360M, GeForce GTS 350M, GeForce GT 335M, GeForce GT 330M, GeForce GT 325M, GeForce GT 320M, GeForce 320M, GeForce 315M, GeForce 310M, GeForce 305M
GeForce 200M Series (Notebooks):
GeForce GTX 285M, GeForce GTX 280M, GeForce GTX 260M, GeForce GTS 260M, GeForce GTS 250M, GeForce GT 240M, GeForce GT 230M, GeForce GT 220M, GeForce G210M, GeForce G205M
GeForce 100M Series (Notebooks):
GeForce GTS 160M, GeForce GT 130M, GeForce GT 120M, GeForce G 110M, GeForce G 105M, GeForce G 103M, GeForce G 102M
GeForce 9M Series (Notebooks):
GeForce 9800M GTX, GeForce 9800M GTS, GeForce 9800M GT, GeForce 9800M GS, GeForce 9700M GTS, GeForce 9700M GT, GeForce 9650M GT, GeForce 9650M GS, GeForce 9600M GT, GeForce 9600M GS, GeForce 9500M GS, GeForce 9500M G, GeForce 9400M G, GeForce 9400M, GeForce 9300M GS, GeForce 9300M G, GeForce 9200M GS, GeForce 9100M G
GeForce 8M Series (Notebooks):
GeForce 8800M GTX, GeForce 8800M GTS, GeForce 8800M GS, GeForce 8700M GT, GeForce 8600M GT, GeForce 8600M GS, GeForce 8400M GT, GeForce 8400M GS, GeForce 8400M G, GeForce 8200M G, GeForce 8200M
Источник
GeForce 342.01 Driver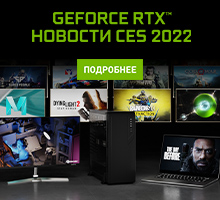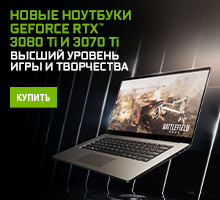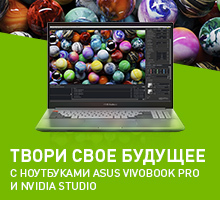 GeForce 342.01 Driver
Версия:
342.01 WHQL
Опубликовано:
2016.12.14
Операционная система:
Windows 10 32-bit
Язык:
Русский
Размер:
238.97 MB
GeForce 300 Series:
GeForce GT 340, GeForce GT 330, GeForce GT 320, GeForce 315, GeForce 310
GeForce 200 Series:
GeForce GTX 295, GeForce GTX 285, GeForce GTX 280, GeForce GTX 275, GeForce GTX 260, GeForce GTS 250, GeForce GTS 240, GeForce GT 230, GeForce GT 240, GeForce GT 220, GeForce G210, GeForce 210, GeForce 205
GeForce 100 Series:
GeForce GT 140, GeForce GT 130, GeForce GT 120, GeForce G100
GeForce 9 Series:
GeForce 9800 GX2, GeForce 9800 GTX/GTX+, GeForce 9800 GT, GeForce 9600 GT, GeForce 9600 GSO, GeForce 9600 GSO 512, GeForce 9600 GS, GeForce 9500 GT, GeForce 9500 GS, GeForce 9400 GT, GeForce 9400, GeForce 9300 GS, GeForce 9300 GE, GeForce 9300 SE, GeForce 9300, GeForce 9200, GeForce 9100
GeForce 8 Series:
GeForce 8800 Ultra, GeForce 8800 GTX, GeForce 8800 GTS 512, GeForce 8800 GTS, GeForce 8800 GT, GeForce 8800 GS, GeForce 8600 GTS, GeForce 8600 GT, GeForce 8600 GS, GeForce 8500 GT, GeForce 8400 GS, GeForce 8400 SE, GeForce 8400, GeForce 8300 GS, GeForce 8300, GeForce 8200, GeForce 8200 /nForce 730a, GeForce 8100 /nForce 720a
Источник
GeForce 342.01 Driver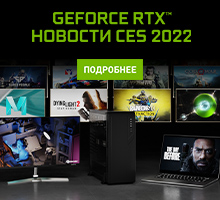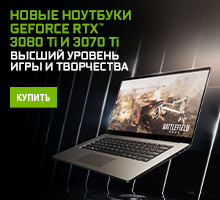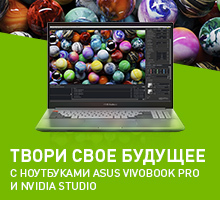 GeForce 342.01 Driver
Версия:
342.01 WHQL
Опубликовано:
2016.12.14
Операционная система:
Windows 7 64-bit, Windows 8.1 64-bit, Windows 8 64-bit, Windows Vista 64-bit
Язык:
Русский
Размер:
292.47 MB
GeForce 300 Series:
GeForce GT 340, GeForce GT 330, GeForce GT 320, GeForce 315, GeForce 310
GeForce 200 Series:
GeForce GTX 295, GeForce GTX 285, GeForce GTX 280, GeForce GTX 275, GeForce GTX 260, GeForce GTS 250, GeForce GTS 240, GeForce GT 230, GeForce GT 240, GeForce GT 220, GeForce G210, GeForce 210, GeForce 205
GeForce 100 Series:
GeForce GT 140, GeForce GT 130, GeForce GT 120, GeForce G100
GeForce 9 Series:
GeForce 9800 GX2, GeForce 9800 GTX/GTX+, GeForce 9800 GT, GeForce 9600 GT, GeForce 9600 GSO, GeForce 9600 GSO 512, GeForce 9600 GS, GeForce 9500 GT, GeForce 9500 GS, GeForce 9400 GT, GeForce 9400, GeForce 9300 GS, GeForce 9300 GE, GeForce 9300 SE, GeForce 9300, GeForce 9200, GeForce 9100
GeForce 8 Series:
GeForce 8800 Ultra, GeForce 8800 GTX, GeForce 8800 GTS 512, GeForce 8800 GTS, GeForce 8800 GT, GeForce 8800 GS, GeForce 8600 GTS, GeForce 8600 GT, GeForce 8600 GS, GeForce 8500 GT, GeForce 8400 GS, GeForce 8400 SE, GeForce 8400, GeForce 8300 GS, GeForce 8300, GeForce 8200, GeForce 8200 /nForce 730a, GeForce 8100 /nForce 720a
Источник
GeForce 341.81 Driver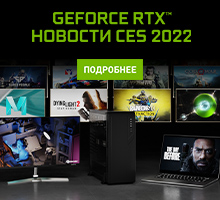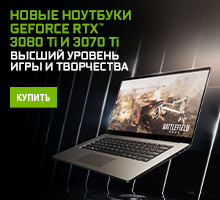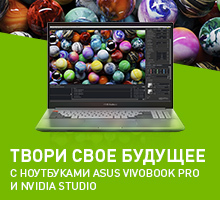 GeForce 341.81 Driver
Версия:
341.81
Опубликовано:
2015.8.24
Операционная система:
Windows 7 32-bit, Windows 8.1 32-bit, Windows 8 32-bit, Windows Vista 32-bit
Язык:
Русский
Размер:
216.48 MB
GeForce 300 Series:
GeForce GT 340, GeForce GT 330, GeForce GT 320, GeForce 315, GeForce 310
GeForce 200 Series:
GeForce GTX 295, GeForce GTX 285, GeForce GTX 280, GeForce GTX 275, GeForce GTX 260, GeForce GTS 250, GeForce GTS 240, GeForce GT 230, GeForce GT 240, GeForce GT 220, GeForce G210, GeForce 210, GeForce 205
GeForce 100 Series:
GeForce GT 140, GeForce GT 130, GeForce GT 120, GeForce G100
GeForce 9 Series:
GeForce 9800 GX2, GeForce 9800 GTX/GTX+, GeForce 9800 GT, GeForce 9600 GT, GeForce 9600 GSO, GeForce 9600 GSO 512, GeForce 9600 GS, GeForce 9500 GT, GeForce 9500 GS, GeForce 9400 GT, GeForce 9400, GeForce 9300 GS, GeForce 9300 GE, GeForce 9300 SE, GeForce 9300, GeForce 9200, GeForce 9100
GeForce 8 Series:
GeForce 8800 Ultra, GeForce 8800 GTX, GeForce 8800 GTS 512, GeForce 8800 GTS, GeForce 8800 GT, GeForce 8800 GS, GeForce 8600 GTS, GeForce 8600 GT, GeForce 8600 GS, GeForce 8500 GT, GeForce 8400 GS, GeForce 8400 SE, GeForce 8400, GeForce 8300 GS, GeForce 8300, GeForce 8200, GeForce 8200 /nForce 730a, GeForce 8100 /nForce 720a
Источник
GeForce 341.95 Driver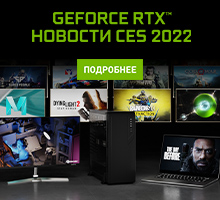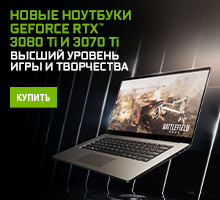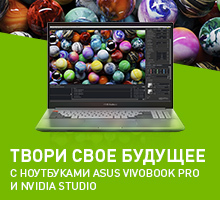 GeForce 341.95 Driver
Версия:
341.95 WHQL
Опубликовано:
2016.3.16
Операционная система:
Windows 7 32-bit, Windows 8.1 32-bit, Windows 8 32-bit, Windows Vista 32-bit
Язык:
Русский
Размер:
216.86 MB
GeForce 300 Series:
GeForce GT 340, GeForce GT 330, GeForce GT 320, GeForce 315, GeForce 310
GeForce 200 Series:
GeForce GTX 295, GeForce GTX 285, GeForce GTX 280, GeForce GTX 275, GeForce GTX 260, GeForce GTS 250, GeForce GTS 240, GeForce GT 230, GeForce GT 240, GeForce GT 220, GeForce G210, GeForce 210, GeForce 205
GeForce 100 Series:
GeForce GT 140, GeForce GT 130, GeForce GT 120, GeForce G100
GeForce 9 Series:
GeForce 9800 GX2, GeForce 9800 GTX/GTX+, GeForce 9800 GT, GeForce 9600 GT, GeForce 9600 GSO, GeForce 9600 GSO 512, GeForce 9600 GS, GeForce 9500 GT, GeForce 9500 GS, GeForce 9400 GT, GeForce 9400, GeForce 9300 GS, GeForce 9300 GE, GeForce 9300 SE, GeForce 9300, GeForce 9200, GeForce 9100
GeForce 8 Series:
GeForce 8800 Ultra, GeForce 8800 GTX, GeForce 8800 GTS 512, GeForce 8800 GTS, GeForce 8800 GT, GeForce 8800 GS, GeForce 8600 GTS, GeForce 8600 GT, GeForce 8600 GS, GeForce 8500 GT, GeForce 8400 GS, GeForce 8400 SE, GeForce 8400, GeForce 8300 GS, GeForce 8300, GeForce 8200, GeForce 8200 /nForce 730a, GeForce 8100 /nForce 720a
Источник