GA-H61M-S2-B3 (rev. 1.0)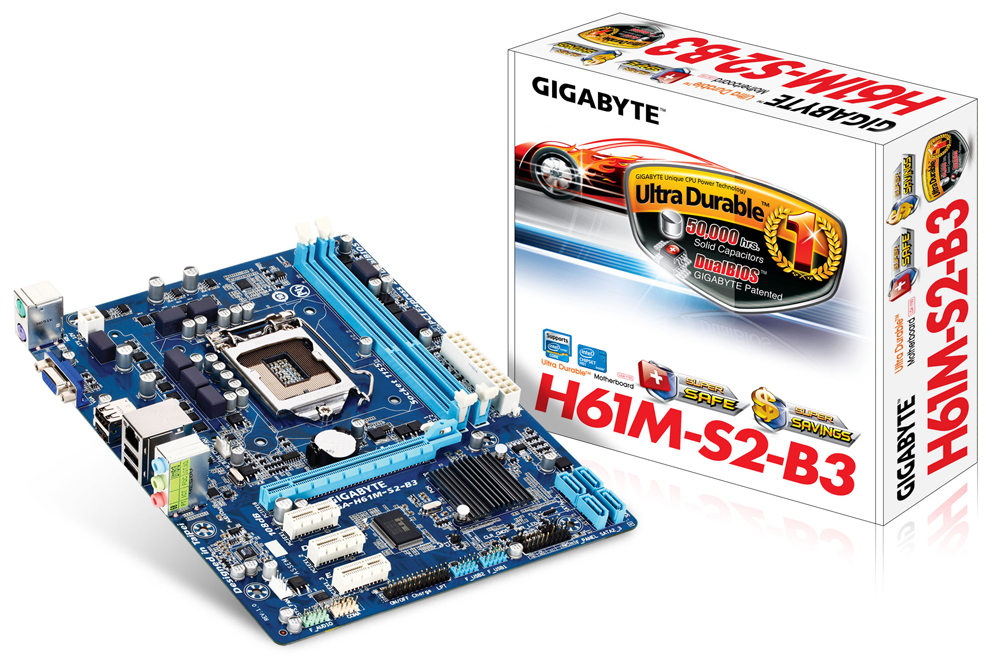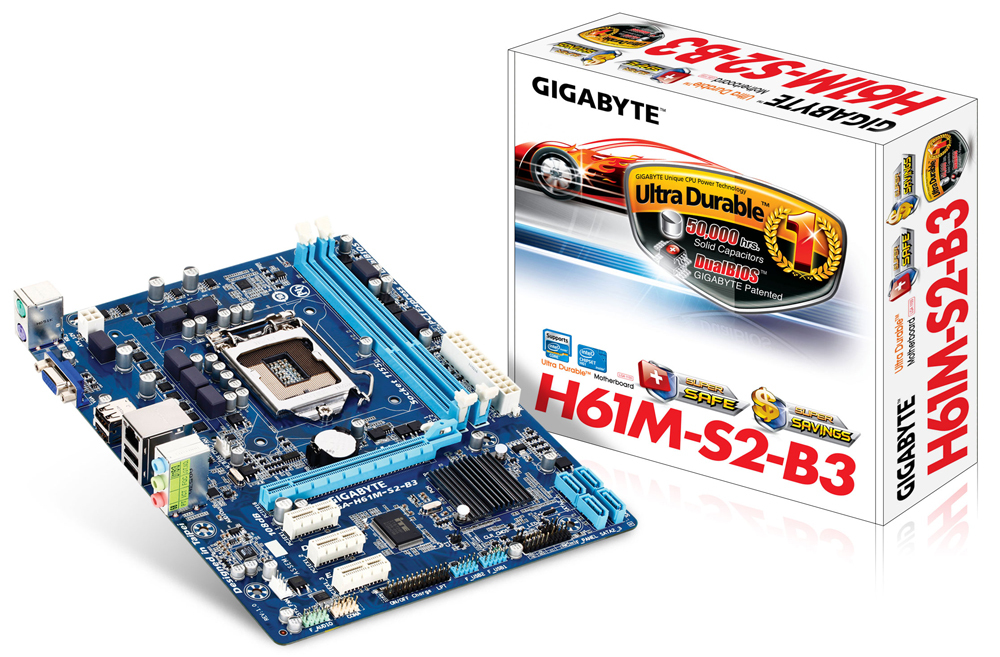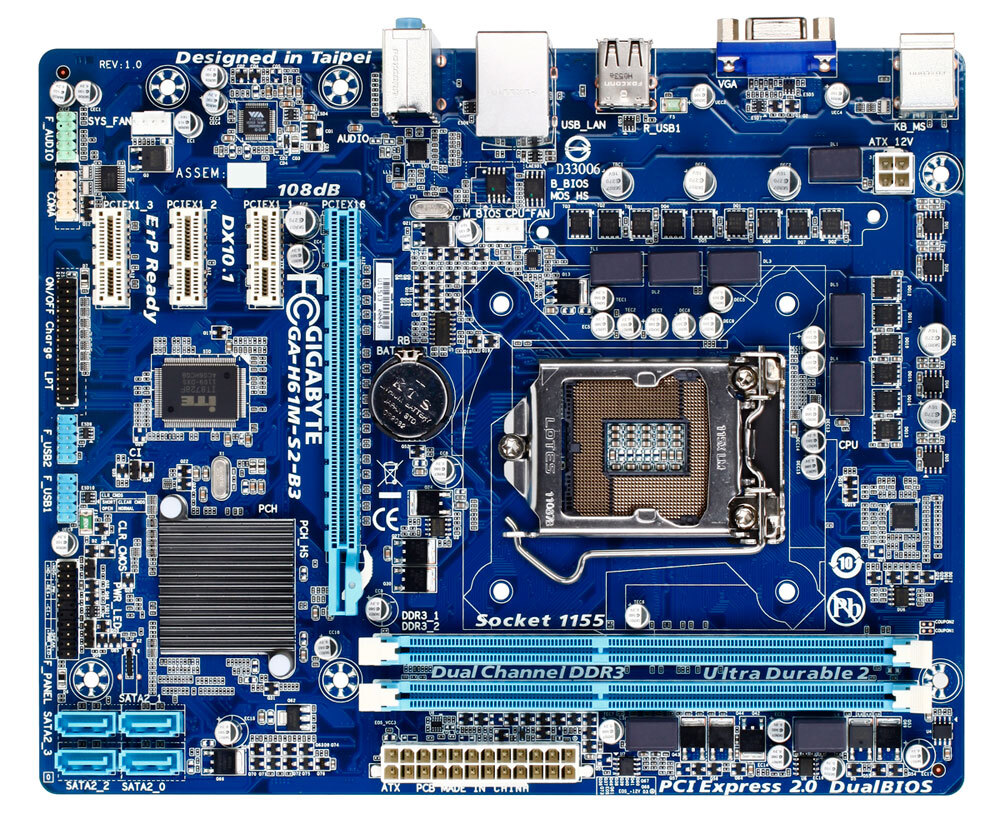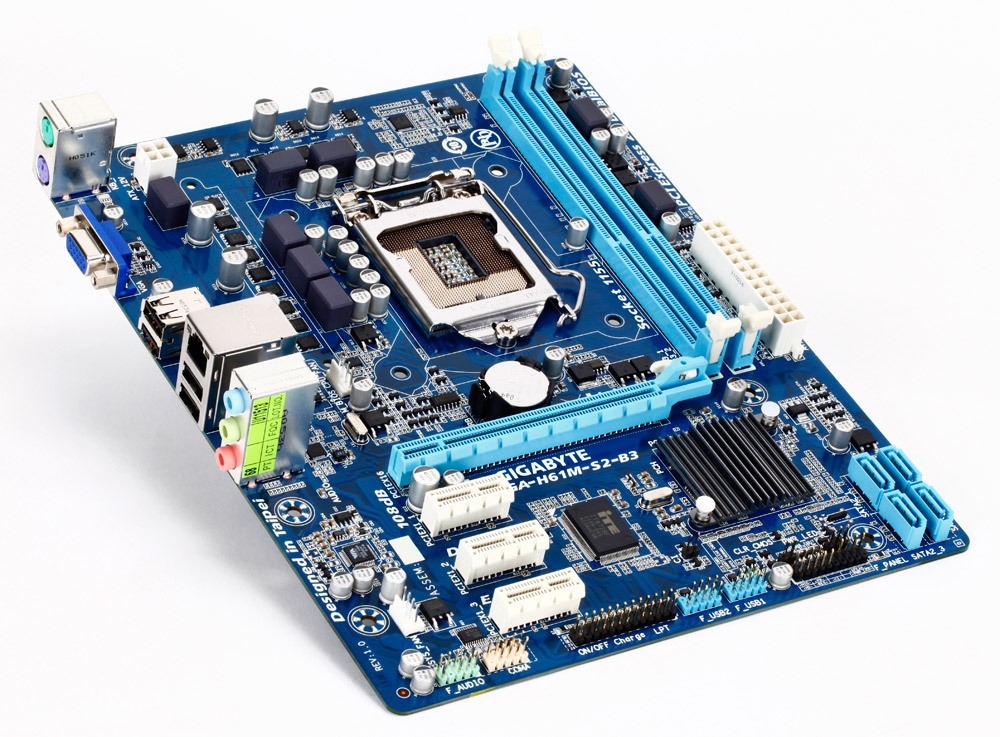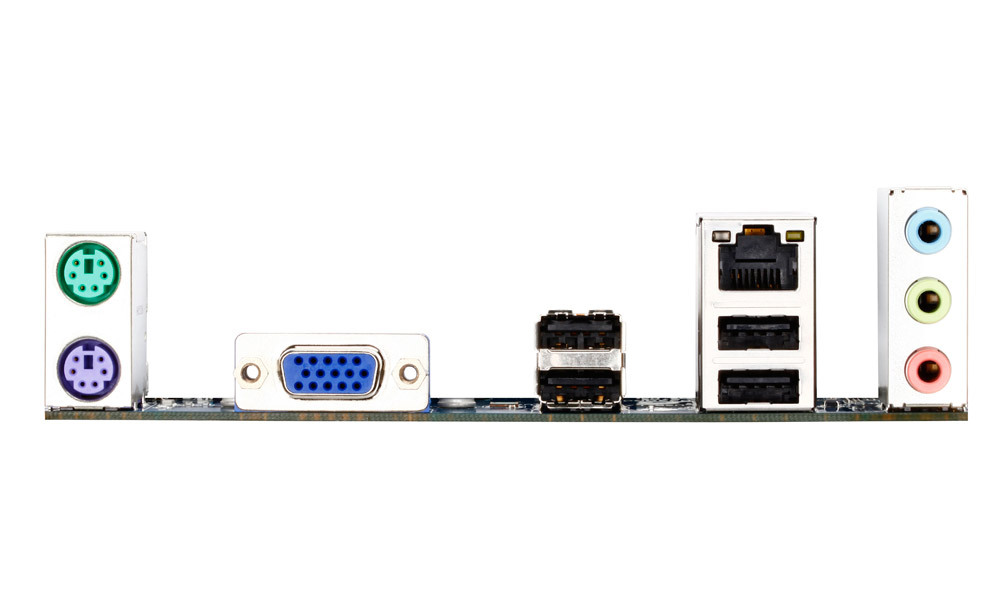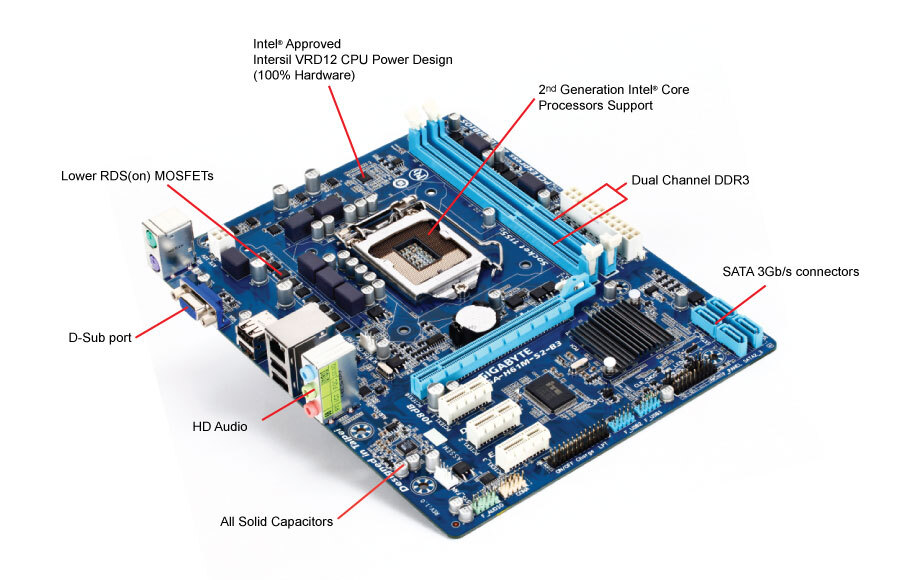 Supports for LGA1155 2nd Generation Intel ® Core™ Processors
Next Generation Quality Components
Industry's Leading All Solid Capacitor Motherboard Design
Enhanced Intel HD Graphics 2000/3000 integrated with the processor
Innovative Smart 6 technology for smarter PC management
DualBIOS™ protection with 3TB+ HDD boot up capability
GIGABYTE Ultra Durable motherboards are equipped with all solid capacitors. With an average lifespan of 50,000 hours, these solid capacitors provide the stability, reliability and longevity essential to meet the power needs of high-end processors and other components running today's most demanding applications and games.

* 50000 hours of work time is calculated at 85℃ ambient temperature.

GIGABYTE motherboards are equipped with the very best quality components that ensure that you PC is running at maximum power efficiency. Lower RDS(on) MOSFETs reduce energy wastage through unnecessary residual heat dissipation. This all amounts to tangible energy savings which are beneficial for both end-users and the environment without impacting system performance.
Lower RDS(on) MOSFETs
Lower CPU Zone Temperature
High Power-Efficiency

GIGABYTE 6 series motherboards incorporate an Intel ® approved Intersil PWM controller that is VRD 12 (Voltage Regulator Down) compliant. This means that it offers new features that include SerialVID (SVID) which transfers power management information between the processor and voltage regulator controller, allowing more robust and efficient signaling control between the CPU and PWM controller – hence, delivering a more energy efficient platform.
Intel ® Quick Sync Video
Intel ® Quick Sync Video provides breakthrough media processing for incredibly fast editing and sharing.
Intel ® InTru™ 3D
2nd Generation Intel ® Core™ Processors offer an outstanding Blu-Ray Stereo 3D experience in full high definition resolution (1080p) with HDMI 1.4.
Intel ® Advanced Vector Extensions (AVX)
Increases the performance of Accelerated Floating Point and Vector Computing Intensive Applications with minimal power gains.
Smart QuickBoot
Speeds up booting times.

Источник