Драйвера nVIDIA ForceWare. Версия 185 май 2009 года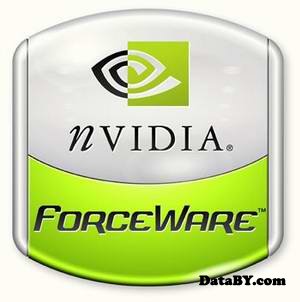 nVIDIA ForceWare — драйвера для видеокарт производства NVIDIA. Предназначены для видеокарт семейства GeForce, работающих в операционной системе Windows. Унифицированная архитектура драйверов (UDA) гарантирует прямую и обратную совместимость драйверов с различными поколениями графических процессоров NVIDIA, что упрощает процесс замены видеоподсистемы, так как не требуется переустановка драйверов. Данная версия повышает производительность многих 3D приложений.
Новое в версии 185 nVIDIA ForceWare
Добавлена поддержка нового GeForce GTX 275 GPU.
Добавлена поддержка Ambient Occlusion – новой функции в Панели Управления NVIDIA, которая улучшает реалистичность в 3D играх, только для GeForce GPU.
Добавлена поддержка CUDA 2.2 для повышения производительности в приложениях вычислений на GPU. Подробнее на странице www.nvidia.ru/cuda
Добавлено ускорение нескольких 3D приложений. Ниже приведены примеры улучшений в драйверах выпуска 185 в сравнении с выпуском 182 (результаты будут меняться в зависимости от GPU, системной конфигурации и настроек игры):
Прирост производительности до 25% в The Chronicles of Riddick: Assault on Dark Athena
Прирост производительности до 22% в Crysis: Warhead с включенным сглаживанием
Прирост производительности до 11% в Fallout 3 с включенным сглаживанием
Прирост производительности до 14% в Far Cry 2
Прирост производительности до 30% в играх на движке Half-Life 2 при использовании 3-way и 4-way SLI
Прирост производительности до 45% в Mirror's Edge с включенным сглаживанием
Автоматическая установка нового системного ПО PhysX версии 9.09.0408.
Поддержка GeForce Plus Power Pack #3.
Исправлены многочисленные ошибки.
Текущая поддержка :
Поддержка одного GPU и технологии NVIDIA SLI для DirectX 9 и OpenGL, включая 3-way SLI, Quad SLI и SLI на SLI-сертифицированных материнских платах на базе Intel X58.
Полная поддержка OpenGL 3.0
Поддержка мультимониторных SLI конфигураций NVIDIA позволяет подключать два монитора к видеокартам GeForce в режиме SLI. Подробнее здесь.
Поддержка ускорения NVIDIA PhysX на специальной видеокарте GeForce. Используйте одну карту для графики и выделите еще одну карту для обработки PhysX для создания невероятных игровых эффектов. Подробнее здесь. Замечание: GPU PhysX поддерживается во всех GPU серий GeForce 8, 9 и 200 при минимальном объеме графической памяти 256MB.
Поддержка разгона и мониторинга температуры GPU с помощью ПО NVIDIA System Tools.
Поддерживаемые nVIDIA ForceWare продукты:
ION
GeForce GTX 295
GeForce GTX 285
GeForce GTX 280
GeForce GTX 275
GeForce GTX 260
GeForce GTS 250
GeForce GT 140
GeForce GT 130
GeForce GT 120
GeForce 9800 GX2
GeForce 9800 GTX+
GeForce 9800 GTX
GeForce 9800 GT
GeForce 9600 GT
GeForce 9600 GS
GeForce 9600 GSO
GeForce 9500 GT
GeForce 9500 GS
GeForce 9400 GT
GeForce 9400
GeForce 9300 GS
GeForce 9300 GE
GeForce 9300
GeForce 9200
GeForce 8800 Ultra
GeForce 8800 GTX
GeForce 8800 GTS 512
GeForce 8800 GTS
GeForce 8800 GT
GeForce 8800 GS
GeForce 8600 GTS
GeForce 8600 GT
GeForce 8600 GS
GeForce 8500 GT
GeForce 8400 SE
GeForce 8400 GS
GeForce 8400
GeForce 8300 GS
GeForce 8300
GeForce 8200
GeForce 8100 / nForce 720a
GeForce 7950 GX2
GeForce 7950 GT
GeForce 7900 GTX
GeForce 7900 GT/GTO
GeForce 7900 GS
GeForce 7800 SLI
GeForce 7800 GTX
GeForce 7800 GT
GeForce 7800 GS
GeForce 7650 GS
GeForce 7600 GT
GeForce 7600 GS
GeForce 7600 LE
GeForce 7500 LE
GeForce 7350 LE
GeForce 7300 SE
GeForce 7300 LE
GeForce 7300 GT
GeForce 7300 GS
GeForce 7200 GS
GeForce 7100 GS
GeForce 7150 / NVIDIA nForce 630i
GeForce 7100 / NVIDIA nForce 630i
GeForce 7100 / NVIDIA nForce 620i
GeForce 7050 / NVIDIA nForce 630i
GeForce 7050 / NVIDIA nForce 610i
GeForce 7050 PV / NVIDIA nForce 630a
GeForce 7025 / NVIDIA nForce 630a
GeForce 6800 XT
GeForce 6800 XE
GeForce 6800 Ultra
GeForce 6800 Series GPU
GeForce 6800 LE
GeForce 6800 GT
GeForce 6800 GS/XT
GeForce 6800 GS
GeForce 6800
GeForce 6700 XL
GeForce 6610 XL
GeForce 6600 VE
GeForce 6600 LE
GeForce 6600 GT
GeForce 6600
GeForce 6500
GeForce 6250
GeForce 6200SE TurboCache™
GeForce 6200 TurboCache™
GeForce 6200 LE
GeForce 6200 A-LE
GeForce 6200
GeForce 6150SE nForce 430
GeForce 6150 LE
GeForce 6150
GeForce 6100 nForce 420
GeForce 6100 nForce 405
GeForce 6100 nForce 400
GeForce 6100
Источник
nForce Driver Version 15.49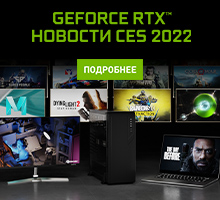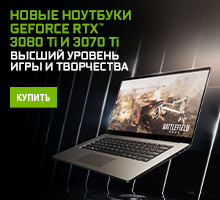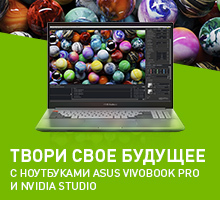 nForce Driver Version 15.49
Версия:
15.49 WHQL
Опубликовано:
2009.10.1
Операционная система:
Windows 7 64-bit, Windows Vista 64-bit
Язык:
Русский
Размер:
210.28 MB
GeForce 8200 /nForce 730a, GeForce 8100 /nForce 720a
nForce 7 Series:
nForce 740i SLI, nForce 730i/Geforce 9400/9300, nForce 720i, nForce 780a SLI, nForce 750a SLI, nForce 740a SLI, nForce 730a/GeForce 8300/8200, nForce 720a — GeForce 8100, nForce 710a
nForce 6 Series:
nForce 630i/GeForce 7150, nForce 630i/GeForce 7100, nForce 610i/GeForce 7050, nForce 630a / GeForce 7050, nForce 630a / GeForce 7025
nForce 9 Series:
nForce 980a SLI
nForce 4 Series:
nForce 430 / GeForce 6150, nForce 430 / GeForce 6150LE, nForce 410 / GeForce 6150LE, nForce 430 / GeForce 6100, nForce 430 / GeForce 6150SE, nForce 430 / Geforce 6100, nForce 405 / Geforce 6100, nForce 400 / Geforce 6100, nForce 420 / Geforce 6100
Источник
Advanced Driver Search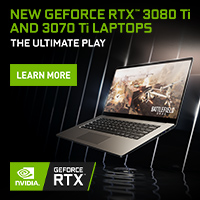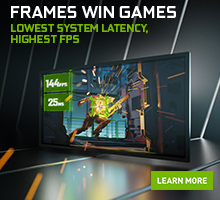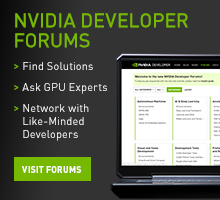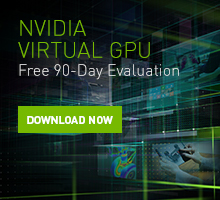 «Standard» packages are those that do not require the DCH driver components.
«DCH» (Declarative, Componentized, Hardware Support Apps) refers to new packages preinstalled by OEMS implementing the Microsoft Universal Driver paradigm.
DCH drivers cannot be installed over a standard system, and Standard drivers cannot be installed over a DCH system.
To confirm the type of system you have, locate Driver Type under the System Information menu in the NVIDIA Control Panel.

«WHQL Certified» Windows Hardware Quality Labs testing or WHQL Testing is a testing process which involves running a series of tests on third-party (i.e. non-Microsoft) hardware or software, and then submitting the log files from these tests to Microsoft for review. The procedure may also include Microsoft running their own tests on a wide range of equipment, like different hardware and different Microsoft Windows editions.
«GRD» Game Ready Drivers provide the best possible gaming experience for all major games. From early access through the lifecycle of the game, NVIDIA's driver team continues to exhaustively test all major milestones so they can optimize performance, maximize stability, and perfect overall gameplay functionality.
«SD» Studio Drivers provide the best possible experience for key major creative applications. NVIDIA does extensive testing which focuses on the top creative applications and ensures the highest levels of performance, stability, and functionality are provided.
«NFB / QNF» New Feature Branch (NFB) [formerly known as Quadro New Feature (QNF)] driver is from the most recent driver release branch, and provides users with the opportunity to access the latest new features and functionality in between Production Branch releases. It has been tested for workstation environments with reduced product support, and is recommended only for those users who need specific features that are mentioned in the respective release highlights or release notes.
«PB / ODE» Production Branch (PB) [formerly known as Optimal Driver for Enterprise (ODE)] / Studio driver is what most users select for optimal stability and performance. Production Branch drivers offer ISV certification, long life-cycle support, and access to the same functionality as corresponding Studio Drivers of the same version.
«PB / LLB» Production Branch (PB) [formerly known as Linux Long Lived Branch (LLB)] Production Branch Linux drivers provide ISV certification and optimal stability and performance for Unix customers. This driver is most commonly deployed at enterprises, providing support for the sustained bug fix and security updates commonly required.
«NFB / SLB» New Feature Branch (NFB) [formerly known as Linux Short Lived Branch (SLB)] New Feature Branch Linux drivers provide early adopters and bleeding edge developers access to the latest driver features before they are integrated into the Production Branches.
Источник
License For Customer Use of NVIDIA Software
IMPORTANT NOTICE — READ CAREFULLY: This License For Customer Use of NVIDIA Software («LICENSE») is the agreement which governs use of the software of NVIDIA Corporation and its subsidiaries («NVIDIA») downloadable herefrom, including computer software and associated printed materials («SOFTWARE»). By downloading, installing, copying, or otherwise using the SOFTWARE, you agree to be bound by the terms of this LICENSE. If you do not agree to the terms of this LICENSE, do not download the SOFTWARE.
RECITALS
Use of NVIDIA's products requires three elements: the SOFTWARE, the hardware on a graphics controller board, and a personal computer. The SOFTWARE is protected by copyright laws and international copyright treaties, as well as other intellectual property laws and treaties. The SOFTWARE is not sold, and instead is only licensed for use, strictly in accordance with this document. The hardware is protected by various patents, and is sold, but this LICENSE does not cover that sale, since it may not necessarily be sold as a package with the SOFTWARE. This LICENSE sets forth the terms and conditions of the SOFTWARE LICENSE only.
1. DEFINITIONS
1.1 Customer. Customer means the entity or individual that downloads the SOFTWARE.
2. GRANT OF LICENSE
2.1 Rights and Limitations of Grant. NVIDIA hereby grants Customer the following non-exclusive, non-transferable right to use the SOFTWARE, with the following limitations:
2.1.1 Rights. Customer may install and use multiple copies of the SOFTWARE on a shared computer or concurrently on different computers, and make multiple back-up copies of the SOFTWARE, solely for Customer's use within Customer's Enterprise. «Enterprise» shall mean individual use by Customer or any legal entity (such as a corporation or university) and the subsidiaries it owns by more than fifty percent (50%).
2.1.2 Linux/FreeBSD Exception. Notwithstanding the foregoing terms of Section 2.1.1, SOFTWARE designed exclusively for use on the Linux or FreeBSD operating systems, or other operating systems derived from the source code to these operating systems, may be copied and redistributed, provided that the binary files thereof are not modified in any way (except for unzipping of compressed files).
2.1.3 Limitations.
No Reverse Engineering. Customer may not reverse engineer, decompile, or disassemble the SOFTWARE, nor attempt in any other manner to obtain the source code.
No Separation of Components. The SOFTWARE is licensed as a single product. Its component parts may not be separated for use on more than one computer, nor otherwise used separately from the other parts.
No Rental. Customer may not rent or lease the SOFTWARE to someone else.
3. TERMINATION
This LICENSE will automatically terminate if Customer fails to comply with any of the terms and conditions hereof. In such event, Customer must destroy all copies of the SOFTWARE and all of its component parts.
Defensive Suspension. If Customer commences or participates in any legal proceeding against NVIDIA, then NVIDIA may, in its sole discretion, suspend or terminate all license grants and any other rights provided under this LICENSE during the pendency of such legal proceedings.
4. COPYRIGHT
All title and copyrights in and to the SOFTWARE (including but not limited to all images, photographs, animations, video, audio, music, text, and other information incorporated into the SOFTWARE), the accompanying printed materials, and any copies of the SOFTWARE, are owned by NVIDIA, or its suppliers. The SOFTWARE is protected by copyright laws and international treaty provisions. Accordingly, Customer is required to treat the SOFTWARE like any other copyrighted material, except as otherwise allowed pursuant to this LICENSE and that it may make one copy of the SOFTWARE solely for backup or archive purposes.
5. APPLICABLE LAW
This LICENSE shall be deemed to have been made in, and shall be construed pursuant to, the laws of the State of Delaware. The United Nations Convention on Contracts for the International Sale of Goods is specifically disclaimed.
6. DISCLAIMER OF WARRANTIES AND LIMITATION ON LIABILITY
6.1 No Warranties. TO THE MAXIMUM EXTENT PERMITTED BY APPLICABLE LAW, THE SOFTWARE IS PROVIDED «AS IS» AND NVIDIA AND ITS SUPPLIERS DISCLAIM ALL WARRANTIES OF ANY KIND OR NATURE, WHETHER EXPRESS, IMPLIED, OR STATUTORY, RELATING TO OR ARISING FROM THE SOFTWARE, INCLUDING, BUT NOT LIMITED TO, IMPLIED WARRANTIES OF MERCHANTABILITY, FITNESS FOR A PARTICULAR PURPOSE, TITLE, AND NON-INFRINGEMENT. Without limiting the foregoing, you are solely responsible for determining and verifying that the SOFTWARE that you obtain and install is the appropriate version for your model of graphics controller board, operating system, and computer hardware.
6.2 No Liability for Consequential Damages. TO THE MAXIMUM EXTENT PERMITTED BY APPLICABLE LAW, IN NO EVENT SHALL NVIDIA OR ITS SUPPLIERS BE LIABLE FOR ANY SPECIAL, INCIDENTAL, INDIRECT, OR CONSEQUENTIAL DAMAGES WHATSOEVER (INCLUDING, WITHOUT LIMITATION, DAMAGES FOR LOSS OF BUSINESS PROFITS, LOSS OF DATA, BUSINESS INTERRUPTION, LOSS OF BUSINESS INFORMATION, OR ANY OTHER PECUNIARY LOSS) ARISING OUT OF THE USE OF OR INABILITY TO USE THE SOFTWARE, EVEN IF NVIDIA HAS BEEN ADVISED OF THE POSSIBILITY OF SUCH DAMAGES.
7. SYSTEM UPDATES
Customer hereby agrees and acknowledges that the SOFTWARE may access, collect non-personally identifiable information about, update, and configure Customer's system in order to properly optimize such system for use with the SOFTWARE. To the extent that Customer uses the SOFTWARE, Customer hereby consents to all of the foregoing, and represent and warrant that Customer has the right to grant such consent. In addition, Customer agrees that Customer is solely responsible for maintaining appropriate data backups and system restore points for Customer's system, and that NVIDIA will have no responsibility for any damage or loss to such system (including loss of data or access) arising from or relating to (a) any changes to the configuration, application settings, environment variables, registry, drivers, BIOS, or other attributes of the system (or any part of such system) initiated through the SOFTWARE; or (b) installation of any SOFTWARE or third party software patches through the NVIDIA Update Service. The SOFTWARE may contain links to websites and services. We encourage you to review the privacy statements on those sites and services that you choose to visit so that you can understand how they may collect, use and share your personal information. NVIDIA is not responsible for the privacy statements or practices of sites and services controlled by other companies or organizations.
Registration and Customer Information. Customer represents and warrants that the non-personally identifiable information that Customer has furnished in connection with its registration for the SOFTWARE is complete and accurate. Customer also acknowledges that from time to time, NVIDIA may collect, use, and disclose such information about Customer and/or Customer's system in connection with the SOFTWARE in accordance with NVIDIA's privacy policy, available at URL http://www.nvidia.com/object/privacy_policy.html If Customer does not wish the SOFTWARE to provide system updates as described in this Section 7, uncheck «Automatically check for updates» in the «Preferences» tab of the applicable NVIDIA Update control panel for the SOFTWARE.
8. MISCELLANEOUS
If any provision of this LICENSE is inconsistent with, or cannot be fully enforced under, the law, such provision will be construed as limited to the extent necessary to be consistent with and fully enforceable under the law. This LICENSE is the final, complete and exclusive agreement between the parties relating to the subject matter hereof, and supersedes all prior or contemporaneous understandings and agreements relating to such subject matter, whether oral or written. This LICENSE may only be modified in writing signed by an authorized officer of NVIDIA. Customer agrees that it will not ship, transfer or export the SOFTWARE into any country, or use the SOFTWARE in any manner, prohibited by the United States Bureau of Industry and Security or any export laws, restrictions or regulations.
Источник